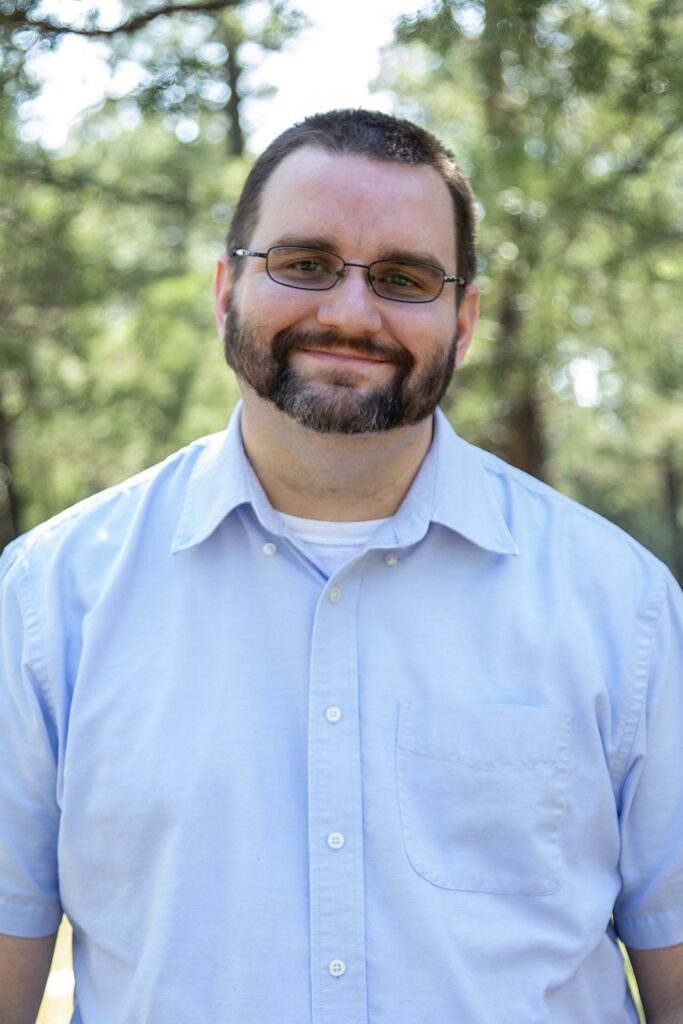 6th Grade Teacher and Jr. High History Teacher
Brad Fitch is originally from Pennsylvania, but moved to the White Mountains with his wife in 2014. Mr. Fitch got his Bachelor's degree in history from Penn State University and a Master's degree in teaching secondary education from Liberty University. Brad attends Porter Mountain Fellowship and enjoys playing disc golf, watching sci-fi, and writing fiction.
Now to him who is able to do immeasurably more than all we ask or imagine, according to his power that is at work within us, to him be glory in the church and in Christ Jesus throughout all generations, for ever and ever! Amen.
Ephesians 3:20-21